Alarm Systems St Lucia (4053)
Superior security systems
If having a safe environment for your family is important to you we can provide you and your family with quality, affordable alarm systems. The safety and security of our clientele are of immense importance to us when creating new security systems.
Speak to our security experts about protecting your St Lucia home or business today.
Looking for a new security system?
Security alarm installation, repairs, and servicing
We not only install new alarm systems we also offer routine servicing and repairs. This is to ensure the longevity of your alarm system and safeguarding your home so that you can rest easy knowing that your family and property is secure.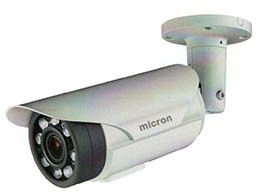 Expert service, premium products
With 25 years of experience in protecting clients all over Brisbane, you can be sure that you are getting a real expert with a vast knowledge of the security industry.
Every property has different requirements when it comes to security. We design every single system to the particular aspects of the property, as well as the needs of the client. Our security alarms incorporate a selection of the following:
door and window sensors
furture-proof wiring
easy to operate keypads
motion detectors
St Lucia alarm system experts
For the very best in business and home security in St Lucia contact Alltronic Security on 3353 3248 or complete our quote request form today.