Looking for a duress alarm system?
Stay safe in your home or business with a Solosafe personal duress alarm system from Alltronic Security. Solosafe ensures your safety at all times by being accessible and discreet. Alltronic can supply Solosafe duress alarms for a range of applications from assisting the elderly in maintaining independence in their homes to providing those working in at-risk jobs with a personal security alert system.
Speak to our experienced security alarm team for more information.
BOOK DURESS ALARM SERVICES
Call us at 07 3353 3248 or fill out the form to make an enquiry.
How does the Solosafe duress alarm system work?
The Solosafe personal safety alarm system is versatile, discreet and secure. Unlike other safety alarm systems, it is light, accessible and convenient. It can be attached to a belt, lanyard, or keyring. The duress alarm has an SOS button that needs to be pressed for just 2 seconds in case of an emergency. Once it is pressed, it will vibrate, and allow the user to communicate with our 24/7 monitoring centre. The operator will be able to listen to the user and decide on the best course of action. It will also send the location of the user every 30 seconds in the following 60 minutes. The conversations are recorded and can be shared with the relevant first responders or police if required.
Features of Solosafe personal alarms
The features of Solosafe personal alarms include:
2-way communication
Geofencing
GPS Tracking
Light, portable and compact
Can be used anywhere in Australia
24-hour battery
Docking stations for charging
12 months warranty
24/7 warranty
Water-resistant
SIM card functionality with access to Telstra network
Set emergency contacts (SMS alerts will be sent to the contacts using the in-built sim functionality)
Industries that use Solosafe Personal Duress Alarm Systems
The personal duress alarm systems are designed to assist lone workers who are engaged in:
Healthcare - for doctors, nurses, support workers, paramedics, and first responders
Real Estate Agents
Delivery drivers
Independent retailers
Workers employed in hazardous occupations
Cleaners
Trade persons
Shift workers
Social workers, Mental Health Care Workers, and NDIS workers
Security Guards
Duress alarms are also beneficial for the elderly, disabled, children and victims of domestic abuse. Keep your loved ones safe with a duress alarm from Alltronic Security. Get in touch with us now for more information.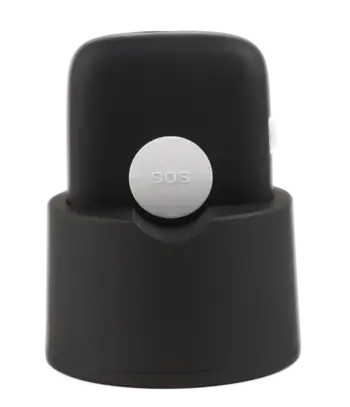 Benefits of good quality, reliable duress alarms
The Solosafe duress alarms are designed to be accessible and convenient. They are excellent preventative measures to safeguard staff or family member safety, with these alarm systems, you can have peace of mind. Whether you are looking for a safety alarm for your personal use or for your workplace, Solosafe is a perfect choice.
Duress Alarms for safety at home and work
Our security specialists supply and install duress alarms for lone workers, seniors and victims of domestic violence. Stay safe in your house or workplace with the Alltronic Security Solosafe duress alarms.
Contact our team on 07 3353 3248 or complete the above booking request form above for the best personal safety alarms systems throughout Brisbane.