Reliable security system installation & repair Brisbane
Take back control over your home or business with a top-of-the-line security system from Alltronic Security. We offer a variety of systems to choose from so you can find the perfect fit for your needs. Plus, our team is here to help you every step of the way – from installation to maintenance, we've got you covered.
At Alltronic Security, we understand that safety is your number one priority. That's why we provide and install the best in high-quality security systems to help you feel at ease. With 24/7 surveillance, you can rest easy knowing that your property is always protected. Request a free security consultation today.
BOOK SECURITY SYSTEM SERVICES
Call us at 07 3353 3248 or fill out the form to make an enquiry.
Complete business & home security services in Brisbane
Alltronic Security and Electrical offer a huge range of security services throughout the Brisbane area including:
Security Cameras Installation Brisbane
Do you want to keep your family safe? Alltronic Security is a leading provider of commercial and residential security cameras systems. Our high-quality CCTV cameras and CCTV installations will help to protect your family and your home. We offer reliable advice on the best system for your needs, tailored to your budget. We provide installation, upgrades, and repair services for a range of CCTV and IP security cameras. Or if you have already purchased a security system and need help with its installation, just give us a call and we will get it working ASAP!
When it comes to protecting what matters most, we're here for you every step of the way with our friendly customer service team who are always happy to answer any questions or concerns that you may have about our products and services.
You can trust us with all of your security needs because we only provide premium quality security cameras from trusted brands like Micron and Uniview. Whether it's at home or in the office, we know how important it is for businesses and families alike to feel secure so call us today!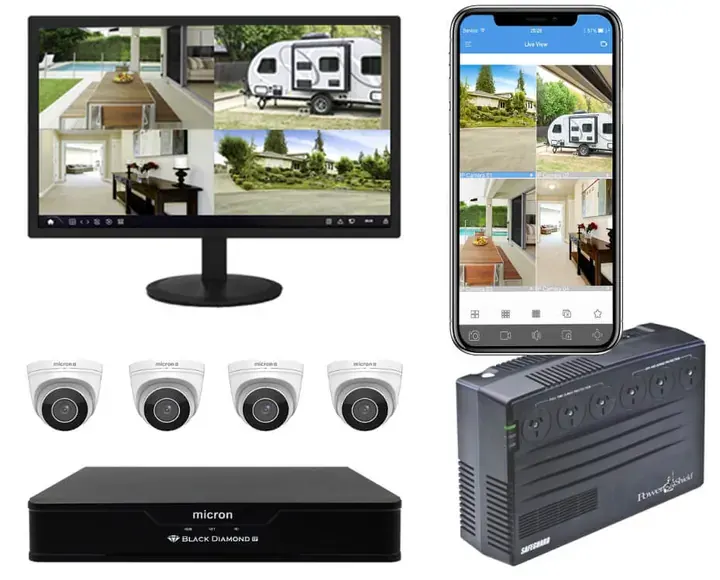 Alarm Systems Installation Brisbane
Alarm systems are a great way to protect your property and family. They're also easy to install and use, which is why they've become such popular security solutions in Australia. Alltronic has been providing top-quality alarm systems for over 20 years, so we know how important it is that you feel confident about the safety of yourself and loved ones when you leave the house every day. We offer professional installation services from our team of experienced technicians who will make sure everything works perfectly before leaving your premises.
Our range includes products from leading brands like Bosch and Micron, all of which come with 8-16 programmable zones for maximum protection against intruders. If you prefer not to be tied down by wires, there are wireless options available too.
And if you don't have time for DIY installations, we can take care of everything for you – just sit back while our experts get on with their work! Whether it's protecting your home or office space that interests you most, Alltronic offers a wide range of quality products at affordable prices that will suit any budget or lifestyle requirement. So what are waiting for? Get in touch today. We look forward to hearing from you soon!
Your Local Security System Specialists in Brisbane
Secure your home or business with the help of Alltronic Security. We provide security system services throughout Brisbane, Ipswich, Logan, Moreton, and Redland Bay contact our team on 07 3353 3248 or complete our security system booking request form today.