Your local business & home alarm system specialists
Alltronic Security are your local Brisbane security alarm system expert providing design, installation, repair, and maintenance services for homes, businesses and commercial properties. Protecting your family/staff, possessions, and property is our top priority.
Our experienced security specialists utilise premium Bosch Security to custom design an alarm system that caters for the specific aspects of your property to provide a comprehensive security solution. Speak to our Brisbane security specialists and request an alarm system quote today.
BOOK AN ALARM SYSTEM QUOTE TODAY
Call us at 07 3353 3248 or fill out the form to make an enquiry.
Tailored security alarm systems for Brisbane homes & businesses
Finding the right fit for your security alarm system is important to ensure all potential entry points or risk areas are covered. Every property is unique and every home or business has different priorities when it comes to security which is why our team tailor each alarm system to your particular needs.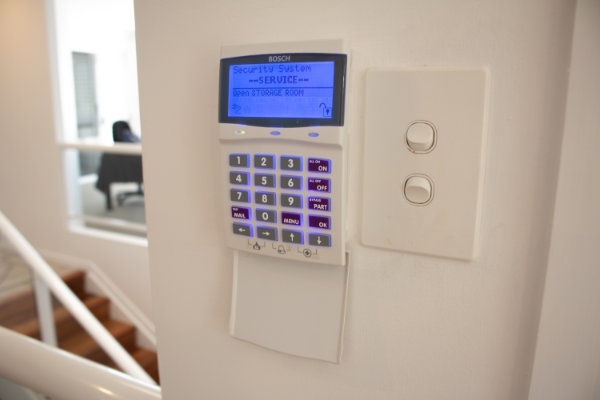 Alarm system features can include:
Security cameras - CCTV, high definition (HD)
Infrared or motion detection - with pet friendly options available
Door & window sensors - for instant intruder alert
Alarm siren - audible alert for alarm activation
Central control keypad - straightforward alarm system control
Self-monitoring alarm capabilities
Future proof wiring - allowing for upgrades when required
Duress or personal alarms - for protection of at-risk individuals or staff
Our security specialists will work with you to design the optimal safeguard for your property and carry out the complete alarm system installation.
Find out what the risk of break-in (Unlawful entry) is in your area of Brisbane using the QLD Police Online Crime Map - qps-ocm.s3-ap-southeast-2.amazonaws.com
How do security alarm systems work? - Bosch Intrusion Systems Video
Wired security alarm systems
The extensive range of wired security alarm systems available means that your system can be created to operate effectively regardless of your building design or security requirements. Our team can provide expert advice on which option works best for your home or business.
Self-monitored or Back to Base alarm monitoring
24 hour alarm monitoring is now easier and more flexible than ever before. Homes and businesses throughout the Brisbane area have a choice of a self monitored alarm, using your smartphone or remote PC, or professional back to base alarm monitoring.
These monitoring options allow users to customise their alarm monitoring to suit their requirements. We specialize in upgrades to existing alarm systems to enable homeowners and businesses to manage their security through comprehensive self-monitoring systems. Speak to our team about the monitoring options available today.
We can also help with security guard response services if needed.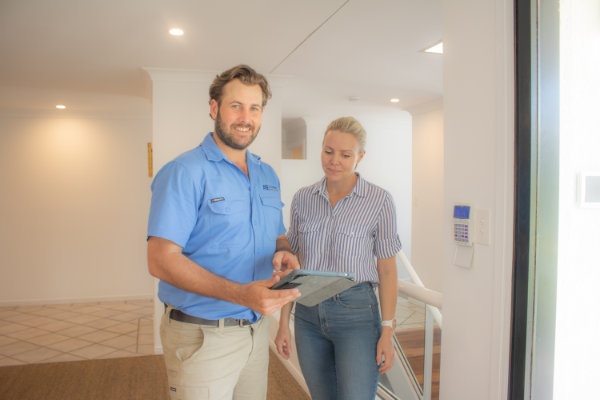 Alarm repairs & maintenance services
Alarm systems are relatively easy to use. However, to ensure your system is working effectively 365 days a year we recommend a routine maintenance check and attending to alarm repairs as soon as you notice an issue.
We can take care of any alarm system repairs, alarm battery replacements, and maintenance to certify your property is safeguarded day and night.
Book an alarm system quote in Brisbane today
Whether you are looking for a new alarm system installation or an upgrade to your existing alarm, repairs or servicing Alltronic Security's team of specialists can help. Book a quote by contacting us at 07 3353 3248 or complete our quick online alarm quote request form today.