Secure your home with a top quality Bosch 6000 security system
Are you looking for a premium security alarm system that can be self-monitored? We have just the right security solution for you. Protect your home or business with a high-quality Bosch alarm system from Alltronic Security.
Solution 6000 by Bosch is a top of the line security system that can be used in both home and business settings. It has up to 144 zones, 16 access doors or readers, and 990 users so it can meet all your needs. The Solution 6000 also supports self-monitoring capabilities with the help of a smartphone app. This app gives you arm, disarm, and operate functions for the alarm system right from your phone. You can even use it on both iOS and Android devices.
From simple installation to an integrated security solution for maximum protection, we can help you with specialist advice, professional alarm installation and extensive support. Let us help keep you safe, book a Solution 6000 alarm system installation today.
Book Bosch Alarm Installation Today
Call us at 07 3353 3248 or fill out the form to make an enquiry.
Reliable, professional Bosch 6000 installation service Brisbane
Your security system usually comprises a selection of parts that all work together to protect your home and alert you if there is an unwanted intrusion. A sophisticated Bosch alarm panel or keypad controls and communicates with all aspects of the system. Having a single central control reduces installation costs and keeps maintenance requirements to a minimum. It also ensures that all your security systems form a secure, reliable barrier around your property.
The Solution 6000 is the perfect security solution for residential and commercial properties. It can be expanded to support up to 144 wired or wireless detection devices, and up to 16 doors of access control. Plus, it can cater for up to 990 users, making it the most versatile security system on the market today. With its simplistic operation and programmable authority levels, the Solution 6000 is easy to use and can be tailored to meet your specific requirements. So if you're looking for a security system that is adaptable and affordable, look no further than the Solution 6000.
Bosch Solution 6000 Home Alarm System

From $1395 fully installed*

Included in this great system - Alarm box, LCD graphic keypad, hardwired detectors, internal and external sirens/strobe, battery backup, 3 years parts and labour warranty.
*Terms and conditions apply, speak to our security specialists for details.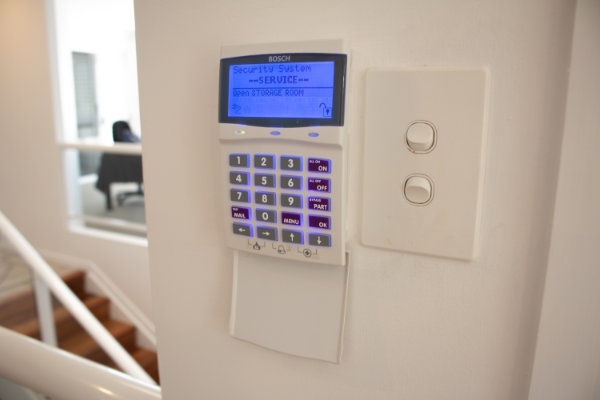 Features of Bosch Solution 6000 Alarm Systems
The Bosch Solution 6000 comes with fully programmable zones and is perfect for residential properties, duplexes, and small commercial properties.
Looking for additional security for your granny flat? Our team can custom design a Bosch alarm system for homes with granny flats ideal to cover the shared premises.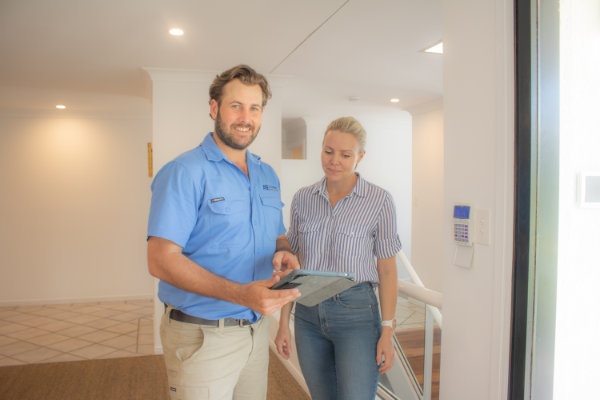 Bosch Solution 6000 Access and Intrusion Alarm panel is a complete security solution with features like integrated access control, smart card technology, and biometric fingerprint readers. Other features of the 6000 series include:
Integrated access and alarm system
16 access doors or readers
990 users
Up to 144 wired or wireless zones
Keyfobs and Panic Buttons to arm and disarm the system
Cloud connectivity including push notification, remote control, and monitoring
Motion detectors
High-speed windows programming software
We understand you need to keep your workplace secure at all times. That's why we recommend Bosch Solution 6000 for commercial security. The system is scalable and designed to suit different business needs.
Reliable and Professional Bosch Alarm System Installation
Not sure where to start? Our team have years of experience in security system installation and can go through all the options available for your property. To book your Bosch alarm system installation, contact Alltronic Security on 3353 3248 or complete our quote request form above.
Frequently Asked Questions about alarm systems
Monitored alarms and NBN - can they go together?
Why is security monitoring important?
Things you need to know if you're replacing the alarm battery