24/7 Back to Base alarm monitoring & self-monitored alarms
When your home is connected to a professionally monitored or self-monitored alarm system, you can rest easy knowing that any intrusion will be reported to you or the monitoring centre 24 hours a day, 7 days a week. We offer professional alarm monitoring for your home alarm or commercial security system as well as alarm system upgrades for self-monitoring capabilities throughout Brisbane.
Our back to base monitoring facility is certified as Grade A1 standard by the Australian Security Industry Associated Limited (ASIAL). We will protect what's most important to you whether you are home or away. Our security specialists can set up or upgrade your alarm system to integrate an easy to use alarm self-monitoring system for complete control of your home or business security from anywhere.
Get in contact with Alltronic Security to set up the alarm monitoring service that suits your needs today.
BOOK ALARM MONITORING SERVICES
Call us at 07 3353 3248 or fill out the form to make an enquiry.
Why use an alarm monitoring company?
An unmonitored security alarm relies on your neighbours or passersby to report an intrusion. Unfortunately, there may not always be someone to notify you, often leaving your premises vulnerable for much of the day and night. Having a security alarm is no good if you can't take quick action when it is triggered.
We strongly believe that if you are going to pay the money to install a top-quality security alarm, you should invest that little bit extra and have it monitored.
Our professionally trained technicians will receive an instant notification when a customers alarm is activated providing a solution for each break-in situation. We will alert you instantly, organise a guard patrol service or alert your emergency contact, actioning your emergency response plan.
Back To Base alarm monitoring
An Alltronic Security alarm system incorporates the latest back to base alarm monitoring technology. We use wireless cellular radio frequencies or GPRS technology so even in the event of a power outage, our alarm systems will still be working and will be able to communicate with our monitoring centre.
Using a mobile network or NBN for alarm monitoring has its limitations - they won't work in the event of a power outage and even if they are working there can be delays or network issues that interfere with alerts. This can result in a high chance that there will be communication lags.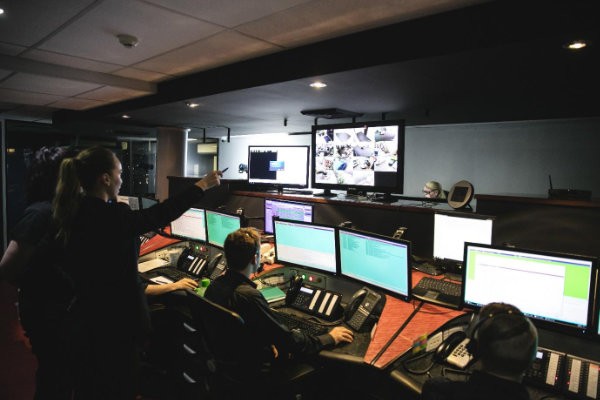 Alltronic Security recommends GPRS Monitoring. This is a secure method of monitoring via the mobile network, so doesn't require a phone line.
What happens when a security system is triggered?
An Alltronic Security alarm system incorporates the latest back to base technology. When your alarm is activated the following happens:
A signal is immediately sent to the control room which is manned 24/7.
Our monitoring centre receives a report on where the alarm is coming from.
Your personal information and alarm details are displayed to the alarm monitoring operator.
The operator will call the premises to verify the alarm.
If it is a false alarm and you give the correct password, the alarm is cancelled.
If there is no response at your home the operator will then call other nominated contacts, organise the patrol services or alert the emergency services if there's a fire, burglary or accident.
Please note - This is an example of standard alarm procedures and responses, however, they can be customised to suit your individual requirements.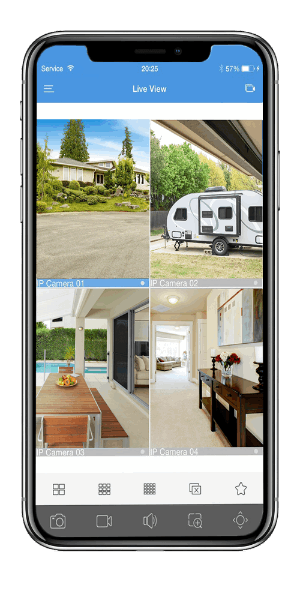 Alarm Monitoring Services Brisbane
Our monitoring services include:
24/7 Back to base alarm monitoring services manned by real people.
Experienced and licensed security technicians who understand your requirements and will recommend the best security solutions to keep you, your family or workplace safe.
Certified Grade A1 alarm monitoring services.
Easy to use alarm self-monitoring systems
A range of home and commercial security solutions including access control, CCTV surveillance, alarm systems, duress alarms and IP cameras.
Cost-effective and innovative solutions to meet different security needs.
Why choose Alltronic as your Back to Base Alarm Specialists?
We have 25 years of experience in this field and are well-versed with the changing security landscape, we can take care of all the minute details.
We use high-quality components and parts so your system won't fail unexpectedly.
We are friendly and professional.
We are corporate members of the Australian Security Industry Association Limited (ASIAL), and undergo regular training to stay up to date with the current security trends and developments.
We offer a 100% workmanship guarantee on our services.
We have a state of the art alarm monitoring centre manned by trained staff.
Reliable and Professional Alarm Monitoring Services Brisbane
Don't leave your most valuable assets unprotected while you're not around. Keep your home or business secure 24/7, 365 days a year with our back to base alarm service. For the very best alarm system installation, repairs and monitoring services, contact our team on 07 3353 3248 or complete our quote request form today.
We also offer MyAlarm a self-monitoring alarm system. Find out more here - Self monitored alarm
Frequently Asked Questions about alarm systems
Which security system is best for my home?
How to disarm my security alarm?