24/7 Back to Base alarm monitoring & self-monitored alarms
Alarm Monitoring Services
When your property is connected to an alarm, you can rest easy knowing that your home or business is covered by the highest level of protection.
Alltronic alarm monitoring services offer a range of monitored alarms for your home or commercial security system throughout Brisbane, Logan, Ipswich, Moreton Bay and Redland Bay.
From self monitored alarms to full 24/7 Back to Base facility monitoring security systems, Alltronics Security has you covered and will protect what's most important to you. Get in contact with us today on 07 3353 3248.
BOOK ALARM MONITORING SERVICES
Call us at 07 3353 3248 or fill out the form to make an enquiry.
Types of Alarm Monitoring Systems
Self Monitored Alarm System
Self monitoring alarm systems allow you to oversee and control your alarm system remotely using your smartphone or mobile device. At Alltronic Security, we recommend and install MyAlarm self monitoring system
The MyAlarm system provides custom alarm monitoring without the cost of professional services. The system has many features including:
Arm or disarm remotely

Receive push notifications or emails when alarm is activated

Realtime warning of activations

Up to 10 users can be set up to monitor an alarm

All activations are recorded in a history log

Remotely lock or unlock doors

Monitor multiple alarms with one app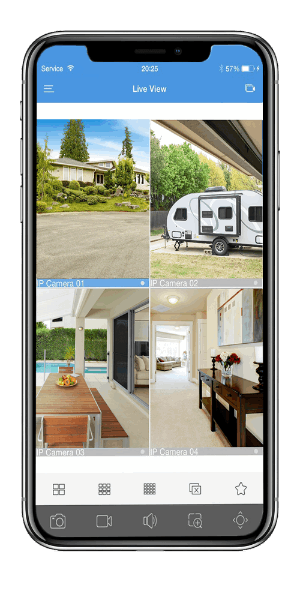 Back to Base Alarm Monitoring
A back to base alarm monitoring system enables you to be certain that your property is being monitored 24/7 for your safety and peace of mind.
Back to base alarms ensure that when an alarm is activated, there is an immediate response from a designated alarm monitoring company.
We highly recommend installing a back to base alarm monitoring service and our monitoring facility is certified as Grade A1 standard by the Australian Security Industry Associated Limited (ASIAL).
Our professionally trained alarm monitoring technicians receive an instant notification when an alarm is activated and provide a solution for each break in situation. We will alert you instantly, organise a guard patrol service or alert your emergency contact, actioning your emergency response plan.
Why choose Alltronic as your Alarm Monitoring Specialists
We have 25 years of experience in this field and are well-versed with the changing security landscape. So we can take care of all the minute details.

We use high quality components and parts so your system won't fail unexpectedly.

We are friendly and professional.

We are corporate members of the Australian Security Industry Association Limited (ASIAL), and undergo regular training to stay up to date with the current security trends

We offer a 100% workmanship guarantee on our services

We have a state of the art alarm monitoring centre manned by trained staff
Reliable and Professional Alarm Monitoring Services Brisbane
Don't leave your most valuable assets unprotected while you're not around. Keep your home or office secure 24 hours a day with Alltronic Security alarm monitoring services.
For the very best alarm system installation and monitoring services, contact our team on 07 3353 3248 or complete our quote request form today.