What if you can't respond to an alarm?
Alltronic Security's alarm response service can quickly attend to an alarm activation at your home or business. Using this service in conjunction with alarm monitoring ensures your property is always protected, even if you're out of town or unable to attend. We can also arrange a regular security patrol to provide a further level of security if needed.
Book a consultation with one of our security specialists to put together a complete, integrated security service for your property today.
Looking for a professional alarm response service?
Call us at 07 3353 3248 or fill out the form to make an enquiry.
What happens when an alarm is activated?
Self-monitored alarm systems are great if you are able to quickly respond to an activation situation. However, what happens if you're away or at work and can't get there? An alarm response service guarantees your property is attended to every time your security system is set off or an intruder is detected.
Once the alarm is activated our alarm monitoring service dispatches a mobile security guard to your home or business. The guard will then:
inspect potential entry points such as doors, windows, skylights, garage doors etc
a check can be made inside of the building (if arranged)
re-arm the alarm if needed
liaise with police if a break-in has occurred
secure the property until repair arrangements can be made - such as lock replacement or glass repairs
at all times the guard will communicate with you or the monitoring service
A fast alarm response minimises property loss or damage.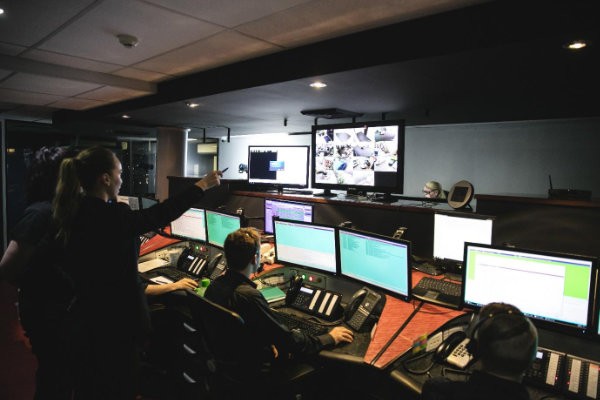 Optional mobile patrol service
A mobile security patrol can perform regular checks on the property to ensure it is secure. This service helps maintain a presence around your home or business, acting as a deterrent to thieves or vandals.

Alltronic Security guard response services Brisbane
Looking for 24/7 peace of mind for your property? Alltronic Security alarm response service provides prompt response to all alarm activations by trained security professionals. Speak to our team about combining a guard response service with your alarm monitoring for the best in home and business security across Brisbane call 3353 3248 or complete our quote request form today.
Frequently Asked Questions about alarm systems
How does home security monitoring work?
Can I have a security alarm without a landline?
Bosch Solution 6000 Status Icons