CCTV Brisbane
Need a reliable CCTV camera system in Brisbane?
Get round the clock CCTV surveillance system with our expert security camera installation and repair services in Brisbane. Alltronic Security provides installation and repair services for all brands of CCTV cameras. With our services, you can rest assured that your property is safe.
We are reliable and professional security camera installers with over 25 years of experience. Our security specialists use industry knowledge, latest technology and high-quality products to create solutions for residential and commercial properties.
BOOK CCTV CAMERA SERVICE TODAY
CCTV Camera Services
CCTV or closed-circuit television allows you to monitor events live or watch them later. It is easy to detect crime or any accident with a top quality CCTV surveillance system. Install the security cameras in vulnerable and high-risk areas to keep your property safe. The recorded footage, which is stored on a hard drive, digital recorder or cloud storage system provides the ability to search and view the footage by date or time if an incident occurs.
Our services are available in Brisbane, Logan, Ipswich and Moreton Bay. Talk to our security specialists today and find out how we can help you.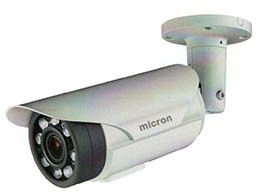 Benefits of CCTV Camera Installation
Keeps your property safe by helping to prevent vandalism and theft.
Monitors the ongoing events and can be used as evidence in the event of an accident or crime.
The footage can be watched live to keep an eye on your family members or employees.
Reduces the chance of sexual harassment, theft, or violence in the workplace.
CCTV cameras have many benefits including the provision of added security in higher crime risk areas to create a safer environment for your family or workers. Our technicians can assess your property and provide you with comprehensive CCTV system for residential and commercial security properties.
Residential and Commerical CCTV Surveillance Systems
Our security specialists provide CCTV camera installation for both residential and commercial properties across Brisbane and the surrounding regions. We can install and repair security cameras from all leading brands. Our team can help you to setting up the CCTV surveillance system on your laptop, mobile or tablet so you can view it remotely.
Why choose Alltronic Security CCTV camera specialists?
We are security experts with 25 years of experience - our team will ensure the CCTV cameras are place in vulnerable locations to enhance your safety.
Your CCTV camera system will be reliable and installed correctly the first time. You can be rest assured knowing your property is safe.
We offer a 100% satisfaction guarantee on our services.
We use ONLY premium products so you won't have to spend extra money on modifications or costly repairs.
We are members of the Australian Security Industry Association Limited. You can rest assured that our services are compliant with all relevant laws and regulations.
Our staff is highly qualified and trained in security services.
Your local CCTV camera experts Brisbane
For professional and reliable CCTV camera installation and repair services, contact us on 07 3353 3248. Alternatively, complete our service booking form and we will get in touch with you very soon.
SECURITY CAMERAS FAQ
For more in depth security cameras information visit our Security cameras Information page