Micron Security Brisbane
Top quality alarm systems
Micron Security is a New Zealand company producing world standard security components, cameras, and alarms. Our team only install top quality alarms and CCTV systems which is why we use a range of Micron products in our custom security systems.
Looking for a new security system?
The Micron product range
Micron is committed to supplying cost-effective, reliable and long-lasting products which are simple to use and able to be customised for a variety of applications.
The product range includes:
CCTV camera systems - high-resolution colour cameras, infrared, wide dynamic range, vandal proof, day/night
control panels
door security - access controllers
digital and LCD keypads
sirens
and so much more.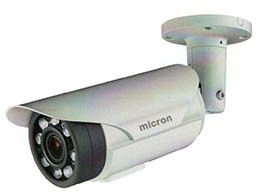 The Micron range is designed and manufactured in their automated facility in New Zealand, ensuring consistency and product reliability across all components.
Why use Alltronic Security for your alarm needs?
We've been providing quality alarms systems to Brisbane for over 25 years
Our team offer complete home and commercial security solutions
We only use long-lasting premium components to ensure our customers receive a reliable home security system
Our services include 24/7 alarm monitoring to keep your property safe all day, every day.
Your local Micron specialists in Brisbane
For the very best in commercial and home security contact to our experienced security professionals on 3353 3248 or complete our booking request form today.