Bosch Alarm System Brisbane
Premium Bosch security systems
Protect your home or business with a premium quality Bosch alarm system from Alltronic Security. Bosch security system components seamlessly integrate to provide your property with complete coverage and peace of mind. Our team can offer the supply, installation, repairs, and maintenance of the full Bosch range across Brisbane.
Book a top quality Bosch alarm
The Bosch solution
Your security system usually comprises of a selection of parts which all work together to protect your home and alert you if there is an unwanted intrusion. A sophisticated Bosch alarm panel or keypad controls and communicates with all aspects of the system. Having a single central control reduces installation costs and keeps maintenance requirements to a minimum. It also ensures that all your security systems form a secure, reliable barrier around your property.
Your Bosch security alarm system may also have the option of remote connectivity, allowing users to turn the alarm on or off, receive alarm activation notifications, access control, and more via software or an app a smartphone, tablet or pc.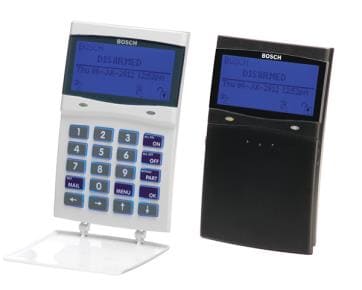 The alarm system is separated into Zones. A zone is a detection device or group of devices, such as sensors connected to a window or group of windows, like in a bedroom. Zones can be grouped into Areas which allow you to arm sections of the building separately. This can provide the flexibility of securing a business's showroom while allowing access to the loading dock or storerooms.
Bosch sensors and motion detectors provide reliable performance, ensuring a fast response in an intruder situation while minimising false alarm activations from pets, draughts or component faults.
The Bosch alarm systems can integrate with a range of CCTV systems including the high-quality Bosch analog or IP security cameras and video recording and management systems. The Bosch surveillance camera range includes bullet, dome and PTZ styles, indoor and outdoor models as well a thermal imaging cameras.
Top quality Bosch components
Alltronic Security has a Bosch solution for all your home and business protection requirements, from high definition video surveillance to the latest in wireless security systems.
Bosch components cover all aspects of security including:
Motion detectors - indoor and outdoor models
IP and analogue surveillance cameras
Bosch alarm keypad and panel
Window and door contacts
Software
Bosch wireless range including - cameras, keypads, sensors, motion detectors, and panic alarms
Public address systems
Internal and external sirens
Strobe lights
Battery backup systems
Pet-friendly options
Glassbreak detectors
Remote monitoring options - both self-monitoring and professional alarm monitoring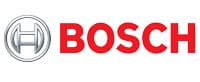 Our security technicians can custom design a Bosch system for your properties security requirements. Every alarm solution we provide is unique, each home or business has a different set of specifications which require a distinct system.
Our team ensure your security alarm is installed and programmed for your needs, taking care of most of the technical aspects of the system and providing a straightforward, user-friendly alarm solution.
Fully integrated security solutions
Bosch control panels are designed to be straightforward to use and mesh easily with other features of your home or business such as home automation, fire protection, and surveillance systems. The Bosch Solution 6000 Access and Intrusion alarm panel offers wireless connectivity, high-speed Windows programming software, and entry and exit control among a host of other features.
The best in Bosch security systems Brisbane
Not sure where to start with your home protection system? Our team have years of experience in security system installation and can go through all the options available for your property. For the very best in security contact Alltronic Security on 3353 3248 or complete our quote request form today.
Bosch Solution 6000 Home Alarm System

From $1250 fully installed*

Included in this great system - Alarm box, LCD keypad, hardwired detectors, internal and external sirens, battery backup, 3 years parts and labour warranty.

BOOK BOSCH ALARM TODAY
*Terms and conditions apply, speak to our security specialists for details.