Need a security system installed at your home or office?
Did someone break into your home? Did someone vandalise your property? Unfortunately, keeping the lights on when you are away or locked doors are not effective deterrents against property damage. That's where security systems such as security cameras and alarm systems can help. They act as the first line of defence and can help reduce the risk of theft or vandalism.
Safeguard your premises with top quality security system installation. Alltronic Security provides the installation of a huge range of security systems including home and commercial alarm systems and security cameras throughout Brisbane. For a customised solution for your residential or commercial property, book a consultation with our specialists today.
BOOK SECURITY SYSTEM INSTALLATION
Call us at 07 3353 3248 or fill out the form to make an enquiry.
Security Camera Installation Brisbane
Security cameras act as the first line of defence against theft or vandalism. Robbers are less likely to break into your property if they see cameras and in case of any incident, they can also assist in the process of investigation.
We provide the installation of CCTV cameras and IP cameras. Our licensed security technicians can evaluate your property and install cameras enabling maximum coverage. We provide installation for security cameras offered by leading brands like Bosch, Uniden, Nest, Swann and more. Need 24/7 monitoring options or remote viewing on your smartphone? Call our friendly team to discuss the options.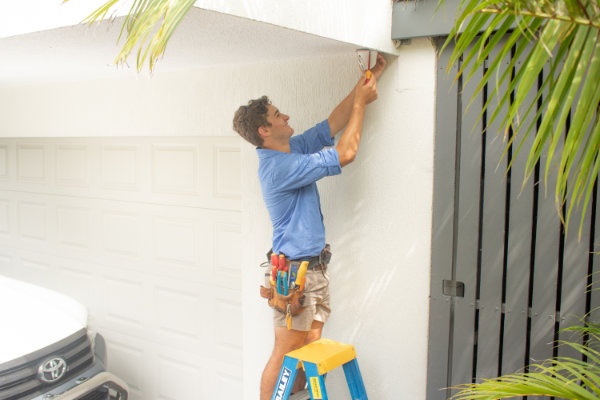 Alarm System Installation Brisbane
Update your security with a security alarm system. Alarm systems will monitor your premises and will alert you ro your alarm monitoring company if any unusual activity is detected. The loud noise triggered by the alarm is often sufficient to drive away an intruder, and alert anyone in the area.
We provide back to base monitoring services, so when your alarm goes off, we can take quick action within seconds and alert the relevant contact people. Your property can be divided into as many as 16 zones and self-monitored or controlled remotely from your smartphone. A control panel can let you program the system as needed, arming, disarming, emergency alarms, timers and phone numbers can be stored on the control panel for easy access.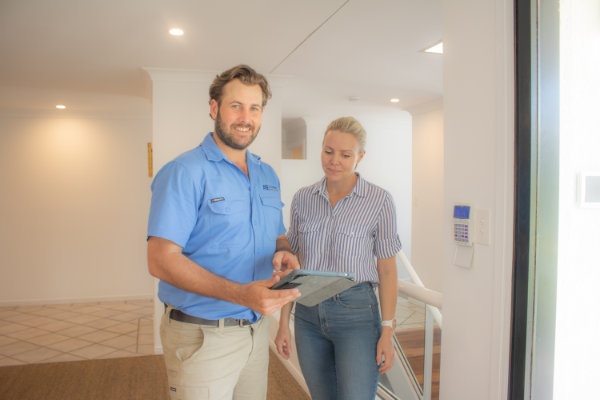 Your trusted local security installation technicians BrisbaneOur security specialists provide installation of alarm systems from premium brands like Bosch Security and Micron. We can custom design an alarm system tailored specifically for your property. Speak to our Brisbane security specialists and request an alarm system quote today.
Call us or complete our security request form and our friendly team will contact you to arrange a security system installation for your property.