Alarm Systems West End
Second to none in home security
Keeping your West End home or business safe is our top priority. We have a wide range of security options avaliable including alarm systems, security cameras, alarm monitoring and more to ensure your property is fully protected.
Looking for a new security system?
Why use Alltronic Security?
Our team have over 25 years of security industry experience which means you get the best advice and service
We only use top quality parts and components to provide a reliable, long-lasting security systems.
We provide solutions for every need from home security to commercial property protection.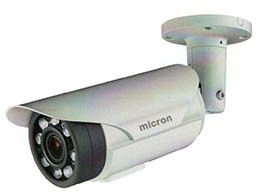 Security alarm services
Our team of industry experts can create either a complete alarm system package specific to your requirements from premium brand or update your existing system with components such as Bosch and Micron. Our systems can integrate different elements including:
motion detectors
internal and external sirens
easy to use keypads and control panels
backup battery
smoke alarms
window and door sensors
alarm monitoring- self-monitoring or back to base
Wired and wireless security
There are pros and cons to both wired and wireless security systems. Each building or property may benefit from a combination of both or a single setup. Our team will be able to provide specific advice for your home or business to ensure comprehensive security coverage throughout all aspects of your property.
West End security systems
For the very best in business and home security in West End contact Alltronic Security on 3353 3248 or complete our quote request form today.
Not just Alarm systems in West end