Security Camera Installation
Looking for a complete CCTV camera solution in Brisbane?
Alltronic Security provides a complete security camera installation service offering an extensive range of top quality CCTV camera systems to accommodate all commercial and home security system applications. From a single camera to multiple camera networks, black and white or colour footage, indoor, outdoor, analogue or digital systems. We have an affordable comprehensive surveillance camera system for your requirements.
Keep your home or business safe with a comprehensive CCTV installation service from Alltronic Security today.
Book Security Camera Installation Today
Business and commercial CCTV camera installation service Brisbane
Your commercial CCTV camera system must provide clear images in all light situations to provide 24/7 coverage and protection for your business property. The surveillance cameras need to enable the positive identification of individuals, unimpeded vision of risk situations, and be tamper resistant.
The recorded CCTV footage can be transferred from the security cameras throughout your property to a hard drive or digital recorder (DVR or NVR). Once stored the recording system allows you to search and access individual incidents easily. Plus the surveillance systems can be networked to your businesses internal computer system, which allows authorised staff to log in and monitor cameras on-site or remotely.
Installing a closed circuit surveillance system will allow you to monitor activities 24 hours a day, 365 days a year. A well setup security camera system can deter shoplifters, intruders, and dishonest staff as well as recording accidents or at-risk situations. This extra surveillance will pay for itself in no time, through minimised losses and peace of mind.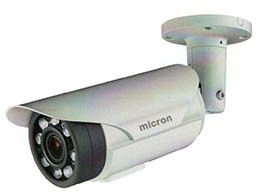 Home security camera installation Brisbane
CCTV surveillance systems are becoming commonplace in homes and residential buildings throughout Brisbane. Your home security camera system can provide an extra system to keep your home secure and maintain the safety of your family. Our team can provide specialist advice on selecting the ideal security camera system, plus complete the design and installation of the complete surveillance system for your home.
What to consider when installing a CCTV system?
Camera placement
The security cameras need to be placed in the optimal monitoring positions, taking into account:
The main entrances/exits
Any high-risk areas
The best angle for identification purposes
Wide image is good for overall coverage but no good at identifying intruders etc
Not easily accessed by potential vandals etc
No obstruction
Camera set-up
The cameras need to be set up correctly for their objective. Consider:
Camera resolution, lens type, focus, and exposure
Minimum recommended resolution is 320 television lines. (This is roughly half the resolution of a broadcast television image)
The lens must be compatible with the camera to minimise image distortion and discolouration for coverage area
Properly focussed for a clear image
Can handle the different lighting conditions.
Lighting conditions
Lighting conditions can have the biggest impact on the clarity of an image. It is important that all cameras are set up taking this into account. In some cases, additional security lighting may need to be included.


Your local security camera installation experts in Brisbane
For the very best in security camera installation across Brisbane contact Alltronic Security on 07 3353 3248 or complete our quote request form today.
SECURITY CAMERAS FAQ
For more in depth security cameras information visit our Security cameras Information page