Reliable security cameras for businesses in Brisbane
Security is one of the most important things for any business owner. It doesn't matter if you're running a retail store or an office building, having security cameras in place will give you peace of mind that everything is under control and your employees are doing their job properly.
Alltronic Security provides security products that cover each aspect of your security. From surveillance cameras to business alarm systems, we have a range of security solutions to keep your business safe.
Our company offers commercial-grade security systems that will keep your business protected from theft and vandalism at all times. We have been installing security cameras and alarm systems in Brisbane for over 30 years and we know what works best in different situations. Speak to our security technicians for a free security assessment for your business today.
Book A Commercial Security Camera Expert Brisbane
Call us at 07 3353 3248 or fill out the form to make an enquiry.
Is your business safe?
Commercial Security is a major concern for many business owners. Fraud, robbery, and vandalism can be an extremely common risk for some, leaving businesses suffering thousands of dollars in theft or damages. Almost all businesses have been hit by crime at some point, and the cost of these losses can be astronomical.
A good security system can help protect your business from burglary, vandalism, and employee or customer theft. But not all systems are created equal – there's no such thing as one-size-fits-all when it comes to protecting your business assets. That's why we offer custom solutions that meet each client's unique needs and budget requirements.
Business owners want peace of mind that someone will respond if an intruder breaks in or a smoke alarm is activated in your building – but you don't want to spend more than necessary on this essential service for your company's health and safety. We understand how important it is to find a balance between price and performance so our team will work with you every step of the way to ensure you get the best solution possible without breaking the bank.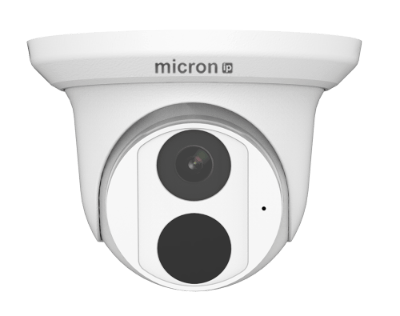 CCTV Security Cameras Brisbane
Good quality CCTV security cameras are an important part of any business. They help you keep track of your employees, deter theft and vandalism, and ensure that everyone is safe on the premises.
But installing security cameras can be expensive and complicated. It's not just about buying the equipment; there's also wiring to consider, as well as hiring a professional to install everything correctly.
We offer commercial security camera systems for businesses of all sizes. Our systems come with everything you need for a complete surveillance system and are installed by our team of experts. Plus we offer 24/7 alarm monitoring services. All this makes Alltronic Security one of the top providers in the industry in Brisbane.
Benefits of CCTV Security Cameras
Security cameras are the first line of defence against criminals, the presence of a clearly visible CCTV camera can make the criminal avoid your premises. Video surveillance can protect your business from internal and external threats. The best security cameras are able to zoom into view faces so that they can clearly identify who was present during an incident and begin tracking down both witness statements as well as possible suspects - all without compromising their own personal safety.
The need for quality surveillance equipment has become increasingly vital over time due mainly because the lack of adequate protection against burglars and trespassers. Make use of modern technology to ensure the safety of your premises. Request a free business security camera assessment today.
Trusted business CCTV camera installation experts in Brisbane
For the very best in security camera systems throughout Brisbane, contact Alltronic Security on 07 3353 3248 or complete our quote request form today.