Security
September 19, 2023
Unlawful Entry on the Rise in Brisbane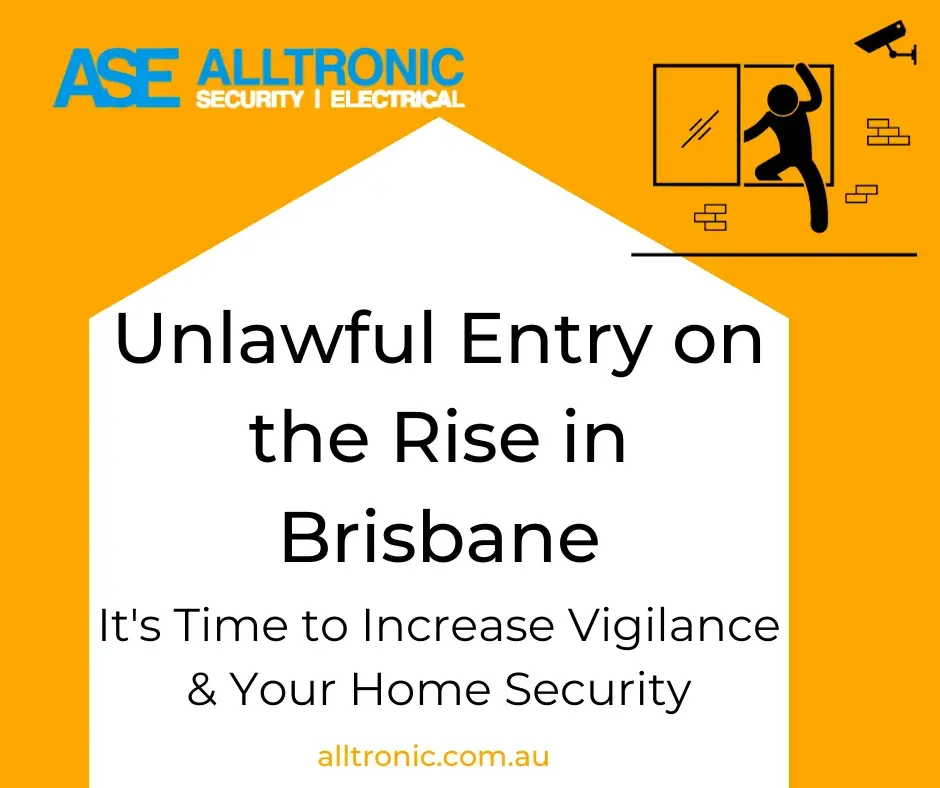 It's Time to Increase Vigilance & Your Home Security
The statistics for 2021-2022 are in and unfortunately this year is likely to be another year of rising unlawful entry in Brisbane. Break-ins at Australian homes have increased in the last year.
According to the Australian Bureau of Statistics (ABS):
2.2% of households (44,900) in Queensland experienced a break-in
2.8% of households (55,500) experienced an attempted break-in
Unlawful entry has become a growing problem in Brisbane, and it is up to residents to take extra precautions to protect your homes and businesses from such crimes. In this blog, we aim to emphasise the worrying unlawful entry statistics that have compounded the necessity of increasing vigilance, alarms and security.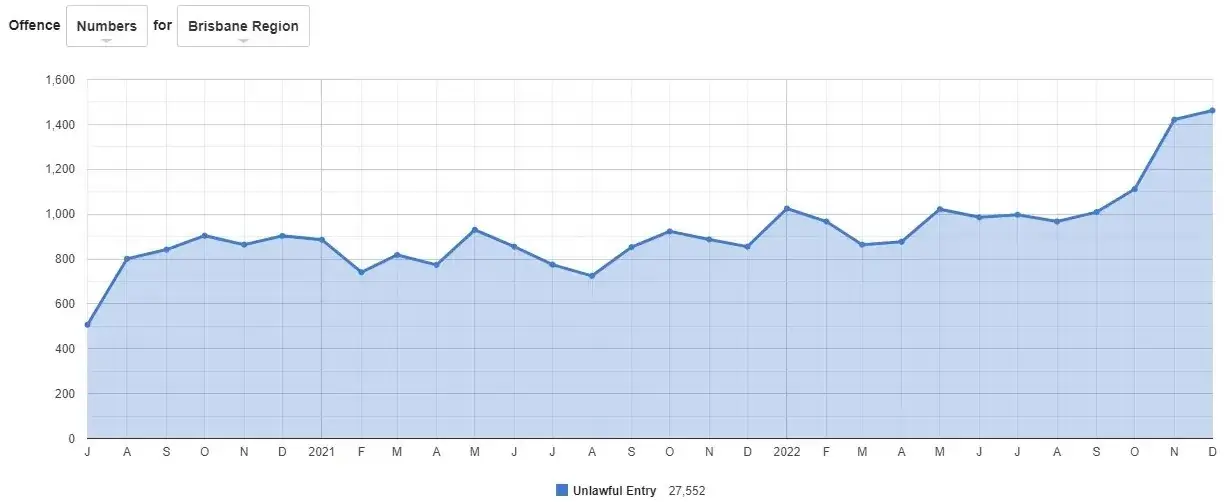 Defining Unlawful Entry
Unlawful entry is the legal term assigned to the crime of entering a building or structure without permission or authority. Committing such an act is considered a criminal offence, and can carry serious penalties and repercussions.
It is important to remember that the term unlawful entry can refer to just entering a property without permission - it can also be applied in the context of theft or damage. If in doubt, it is best to seek the explicit permission of the owner or occupier of the property before entering.
Why Is This A Problem in Brisbane?
The city of Brisbane has seen an increase in unlawful entries and break-ins in recent years. This is a worrying cause of concern for many residents in the city, and it is important to ask why this is a problem in Brisbane? Unfortunately, there is not a single answer to this question, as there are many factors playing a part in the rise of home intrusions.
One of the most common factors that contribute to break-ins is security lapses in the home and poor security measures being taken at the premises. Without adequate security measures in place, it can make it much easier for criminals to gain entry into a property. Thus, it is essential to ensure that strong security systems are in place to deter any potential criminal activity and protect family and property.
Increase In Crime Statistics
According to the most recent data released by the Queensland Police Service, unlawful entry in Brisbane has seen a significant increase during 2021-2022, with a sharp rise in break-ins reported.
This is an alarming statistic that has caused a great deal of concern for the local community, many of whom are now considering additional home security systems in order to protect their property.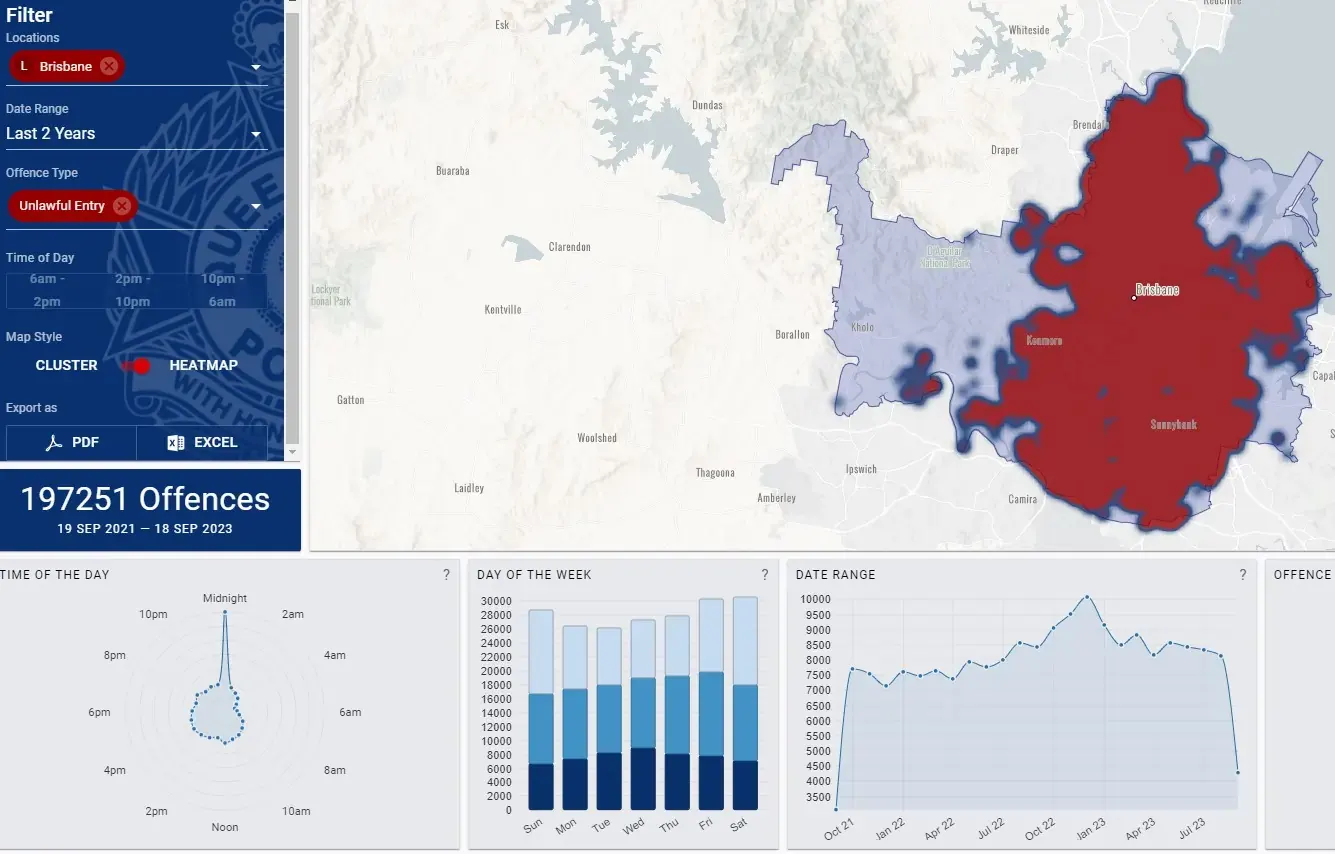 How Have These Break-Ins Affected Brisbane Residents?
Break-ins have had a severe impact on the people affected. Many have experienced a heightened sense of fear and insecurity in their homes, feeling as though their safety is under threat.
For those who have had possessions stolen, it has been particularly distressing as they have been left feeling violated and vulnerable. It is understandable that people may suffer with a range of emotions such as anxiety, anger, confusion and frustration in the wake of a break-in. It is important to remember that there are a range of resources available to help people who have been victims of crime, from counselling to support groups.
A break-in isn't just about losing your belongings; it can also bring:
Damage to your property like broken windows or locks
Confrontation with assailants
Risk of physical harm
Every home or business has its own security requirements. It's crucial to choose the right alarm system that fits your specific needs and covers all potential entry points or vulnerable areas.
Fear of crime in Brisbane communities
Fear of crime is a natural response in local communities that can lead to feelings of insecurity and distress. It's important to be aware of the potential for crime and take steps to reduce the risk of it happening, but it's also important to maintain perspective and not let fear overwhelm and distract from enjoying daily life.
Taking sensible security precautions and staying alert can reduce this fear, but it's also worth working with others in the community to address wider issues of crime and insecurity. With increased awareness, greater vigilance from police, and the support of the community, local communities can work together to create a safe environment for everyone.
Most Effective Burglary Deterrents
Although security systems act as a deterrent to burglars, firstly, let's look at a handful of minor oversights that can still make your home a target. Neglecting to maintain the appearance of an occupied home, such as having a full mailbox and leaving trash bins untouched, can leave you vulnerable to opportunistic thieves.
More importantly though, is the level of security you have to protect your home and loved ones. Don't wait until a vandal attempts to break into your property, to install essential security deterrents.
Budget Direct home security found that around 27% of people install alarm / camera systems after being burgled
Security Alarms
Studies reveal that homes with security alarms are far less likely to be broken into than those without alarms.
Security Cameras
Not only can you view live footage from your security camera system remotely, but also, it can be used as evidence if there is a reported break-in.
Security Basics You Can Implement
According to interviews with convicted burglars conducted by Budget Direct, two primary reasons for breaking into homes were identified: the lack of activity around a residence and the attractiveness of the property. The burglars identified the following as the most appealing targets:
Houses that showcased luxury cars
Homes situated in affluent neighbourhoods
Properties where valuable items were visible
Ways to Deter Break-Ins Brisbane
Don't leave any windows or doors open; ensure they are always locked when not in use
Don't "hide" a spare key under the doormat or a flower pot
Install a security alarm system to cover all entry points
Fake, or dummy, security cameras and alarms do not deter break-ins at all
If possible, don't leave cars on display; always park in the garage if applicable
Avoid leaving keys, cash, laptops and jewellery in plain site through a window or door
Leave lights on if you are out in the evening
Have security grilles installed on all doors and windows
Install a security camera system indoor and outdoor of your property
Utilise video doorbells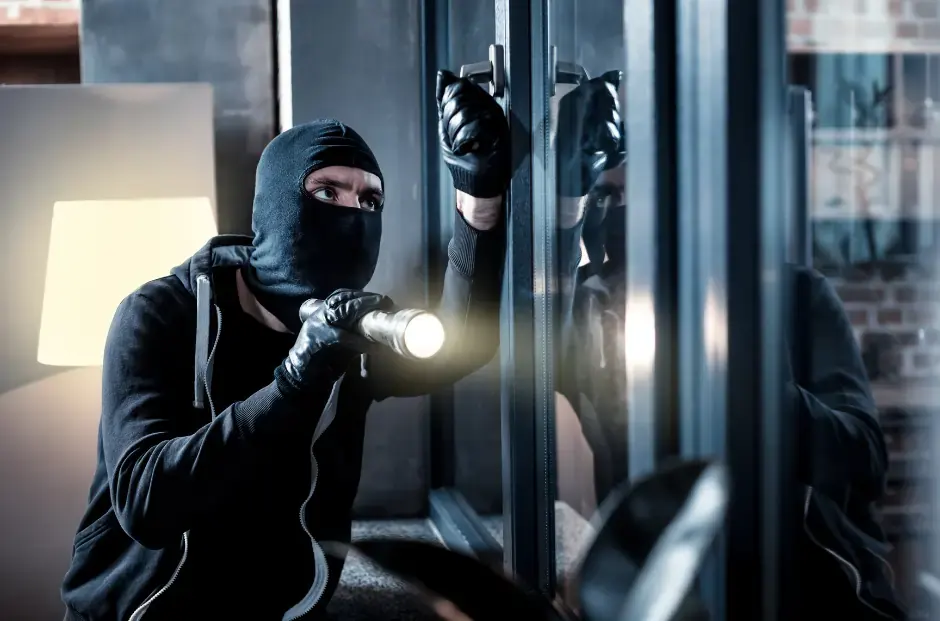 Responding to the Rise in Unlawful Entry
For many homeowners, the recent rise in unlawful entry can feel alarming, but with the right measures and steps in place, it is possible to feel safe and secure. Alltronic Security, with decades of experience and their commitment to staying ahead of the curve when it comes to new technologies, offers a wide range of products to protect homes.
Alltronic Security offers practical solutions such as security alarm systems, as well as more advanced technologies such as security camera systems and professional security monitoring. With their help, homeowners can rest assured knowing their homes are protected, offering peace of mind as well as physical security.
At Alltronic Security, we are dedicated to providing our customers with the highest quality protective systems and solutions to ensure your safety and comfort.
Don't Become Another Unlawful Entry Statistic
Alltronic Security is here to offer guidance and assistance in helping to ensure your home is as secure as possible. Talk to us if you're worried about the increase in crime statistics during this year, so you can feel safe and secure in your home.
Alltronic Security can also help to provide suitable security solutions for those who have been affected, helping provide a sense of security and safety in times of distress.
We have over 30 years of experience providing Brisbane security and electrical services, our technicians can advise on the most suitable security products and packages including security alarms, security camera systems, self monitored and Back-to-Base security system monitoring. To discuss your security needs, contact our friendly Alltronic team on 07 3353 3248.