Security Cameras Mount Warren Park
Back to base monitoring
This style of alarm monitoring is ideal if you're away a lot, are not able to easily respond to alarm activations yourself, or would like the peace of mind of having experienced security backup when things go wrong. Your security system is supervised by a professional security monitoring company 24 hours a day. You can determine what procedures are to commence when an alarm activation occurs such as calling a neighbour or friend or sending out a security guard to your property.
Looking for top quality security cameras?
Surveillance services
We understand that each property, building, and client requires a unique security solution which is why our team custom builds every surveillance system to ensure every angle is covered.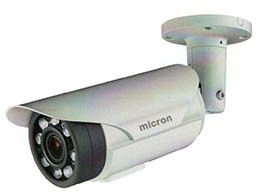 Monitoring options
Keeping an eye on your property has never been easier with a monitoring option to suit every situation.
Self-monitoring
Self-monitoring allows you to view camera footage or live stream video from your smartphone, tablet, or off-site computer. Features can encompass receiving notifications of alarm activations, the ability to arm or disarm the alarm remotely as well as monitoring the comings and goings of other members of your household.
Security Camera Installation, repairs and servicing
Alltronic Security offers the supply, installation, servicing, and repairs of a range of premium quality, high definition security camera systems and recording equipment to protect your Mount Warren Park home or business 24 hours a day, 7 days a week. Speak to our friendly team about the best surveillance camera system for your home or business today.
The best in home security cameras in Mount Warren Park
For the very best in business and home security cameras in Mount Warren Park contact Alltronic Security on 3353 3248 or complete our quote request form today.