Your local Brisbane home security camera specialists
Worried about the safety of your home and family?
Alltronic Security offers a wide range of top-quality home security cameras that can be professionally installed by our team, so you can rest assured that your property is always safe. Our team is experienced in repairing and servicing Micron and Uniview security cameras, so you can rely on us for all your security surveillance needs.
With home security cameras from Alltronic Security, you can keep an eye on your property 24/7, no matter where you are in the world. We offer a wide range of features and options to choose from, so you can find the perfect CCTV camera for your needs. Plus, we offer competitive prices and excellent customer service.
Contact Alltronic Security today for all your home security camera needs in Brisbane.
Book Home Security Camera Expert Today
Call us at 07 3353 3248 or fill out the form to make an enquiry.
Comprehensive tailored home security camera installations
Our team of specialists use the best camera system options from leading brands Uniview and Micron to create a customised home surveillance system for your home.
Whatever your circumstances, if you are interested in installing a new system or upgrading your current CCTV cameras we can offer you practical home security camera installation solutions tailor-designed to suit all your specific needs.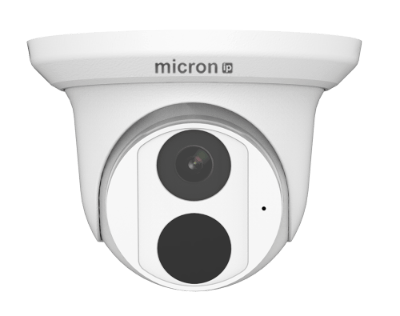 Household security camera repairs
Whether your current home security cameras need repairs or maintenance, Alltronic Security can help every step of the way. Our security repair specialists can quickly get to the source camera or recording issues as well as provide cost-effective, efficient repairs for both Micron and Uniview cameras.
Premium quality, reliable surveillance cameras for home
The camera features required for your system will vary depending on your home design, the location of the camera, and your specific security requirements. We offer systems with a range of capabilities including:
high definition with clear footage to capture full details
analog & digital options (find out more here Analog vs digital cameras)
indoor or weather-resistant or tamper-proof outdoor cameras
night vision capabilities
pet-friendly options
high definition digital video footage recording, storage & playback
User-friendly interface which makes maintaining and operating the system straightforward.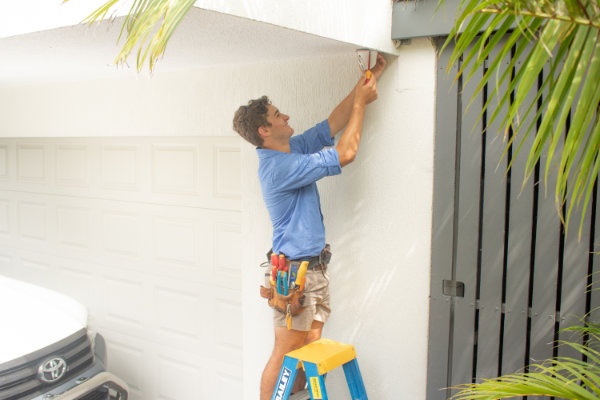 Hardwired vs wireless security cameras
We recommend our customers install hardwired security cameras due to the durability and long-term benefits this style offers.
Reliable - no surveillance dropouts due to inconsistent wifi.
Dependable power supply - wireless cameras depend on residents remembering to recharge or change their batteries. Hardwired security cameras have a stable supply of power.
Find out more - Wire or wireless security, which is better?
Self-monitored cameras or professional Back to Base monitoring
With a self-monitored system, you are in complete control of your security surveillance. Our team can provide you with the support you need to get your camera self-monitoring system up and running.
We also offer a Back to Base monitoring option, which is a professional surveillance service that our team of security experts can provide. This is ideal for businesses or homeowners who want the peace of mind that someone is always watching their property, even when they are not there.
Great reasons to use Alltronic for your home security surveillance needs
Alltronic Security is a trusted security specialist in the Brisbane area.
Our team have extensive on-the-job experience, which ensures we can provide customers with effective, practical advice on a wide range of jobs.
We provide quality customer service on every job, no matter the size.
We are a local family-owned and operated business.
We have been providing security for homes & businesses across Brisbane for over 30 years.
Security technology is constantly changing - our team are committed to staying up-to-date with the latest products and practices to ensure we are providing our customers with the most effective security solutions.

The Brisbane home security camera experts you can trust
Look no further than Alltronic Security, your local experts in home security cameras across Brisbane. Whether you are after a security upgrade to home CCTV cameras with self-monitoring capabilities, new digital security cameras or repairs to your current home security camera arrangement, our qualified team can help. We have extensive knowledge about what Brisbane homes need to ensure they remain safe and secure all year round, so give us a call today to find out how we can help.
If you have any questions regarding home security cameras or think it is time for a new or upgraded system to be installed in your home, give the friendly team at Alltronic Security a call on 07 3353 3248 or complete an online booking form today. We are specialists when it comes to the best home security for you and your family.